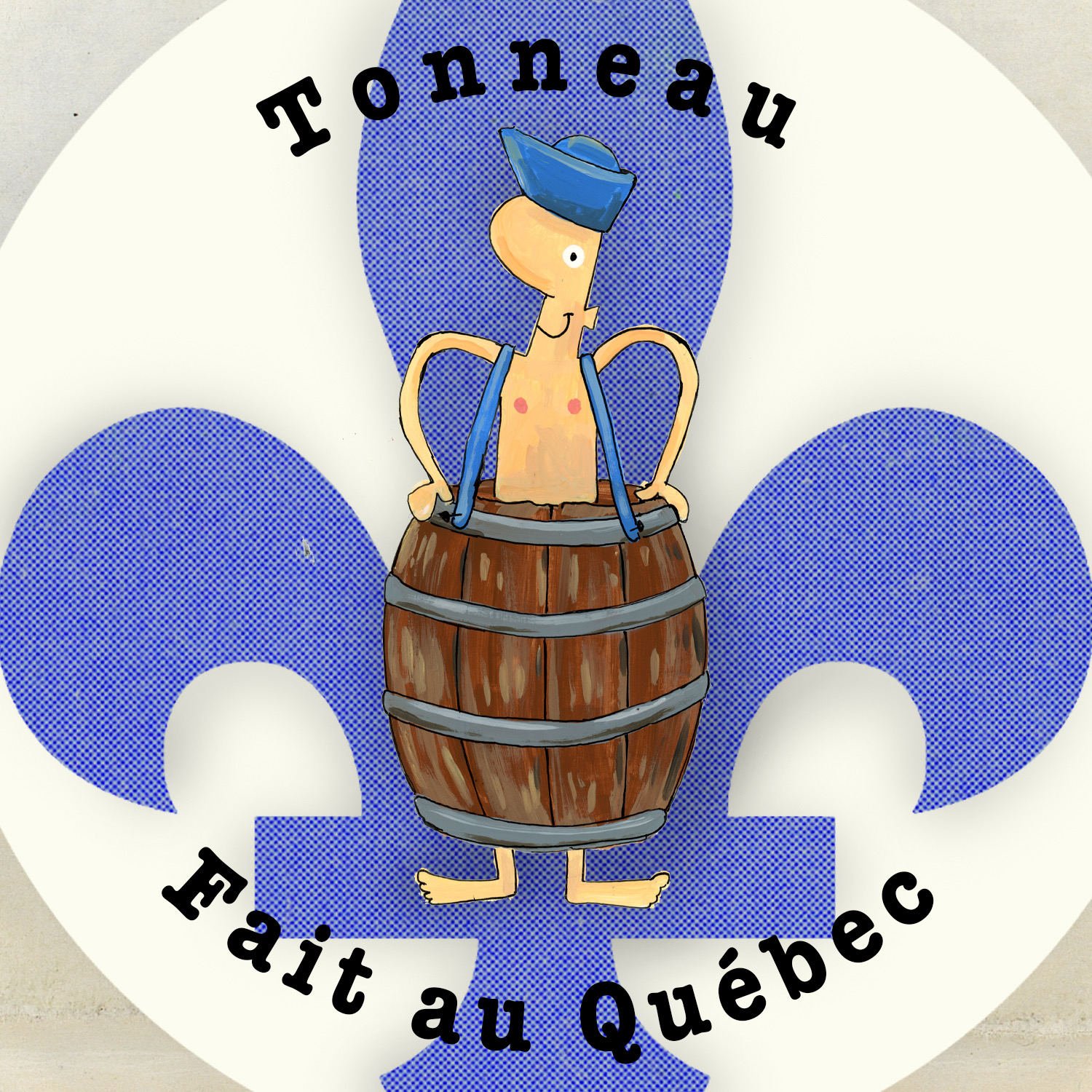 TONNELLERIE QUÉBEC
Cooperage is commonly associated with the stirring universe of wine ripening. Moreover, it's often linked to its favourite material: oak. What about the presence of the cooperage, but also its various uses in Quebec history ? Because presumably, this expertise did not work only in oak and casks around here.
We have noted the presence of coopers in Quebec since the 17th century. In fact, the very first census held in New France in 1666 counted 7. However, it was not until the end of the 1710s that the cooperage industry really took off and even recognized its first master coopers. Among these, a certain Michel Cureux, known as Saint-Germain (1698-1780), a multidisciplinary master cooper whose workshop was for a long time along the river, rue du Sault-au-Matelot in Quebec City.
Interestingly, although oak was once a species abundantly harvested from our forests and available on the markets, we note it is ash which has long received a certain popular favour in the Quebec cooperage industry. Robust, neutral and more flexible than oak, ash was ideal for making various containers dedicated to the preservation of foodstuffs such as flour and oil.
Other local wood species have left their mark in the Quebec cooperage history. Tamarack, for example, was used in the making of salting pots. Very vigorous, American elm proved to be a relevant woody material for the production of barrels for handling apples. Very light and resistant to humidity, cedar bins have long been used to collect and transport sap through maple groves. In turn, maple wood was used in the manufacture of butter churns. It should be noted that the cooperage was also at the service of the fishing industry, in particular in the construction of kegs (barrels) used for pressing salted fish such as herring.
Many of the cooperage's products hardly meet current hygiene and food processing safety standards. On the other hand, the use of barrels is not only allowed, but very much encouraged in several fields relating to food fermentation; an area which, it should be remembered, currently has the wind in its sails.
When is the next revival of this, at least latent, industry in Quebec?
***
Are you interested in the history of cooperage in Quebec? We invite you to dive into this flagship work.
MARCIL REID Eileen, Les tonneliers au Québec : du XVIIe au XXe siècle
Les Éditions GID 2003 (Québec)
ISBN 2-922668-15-0