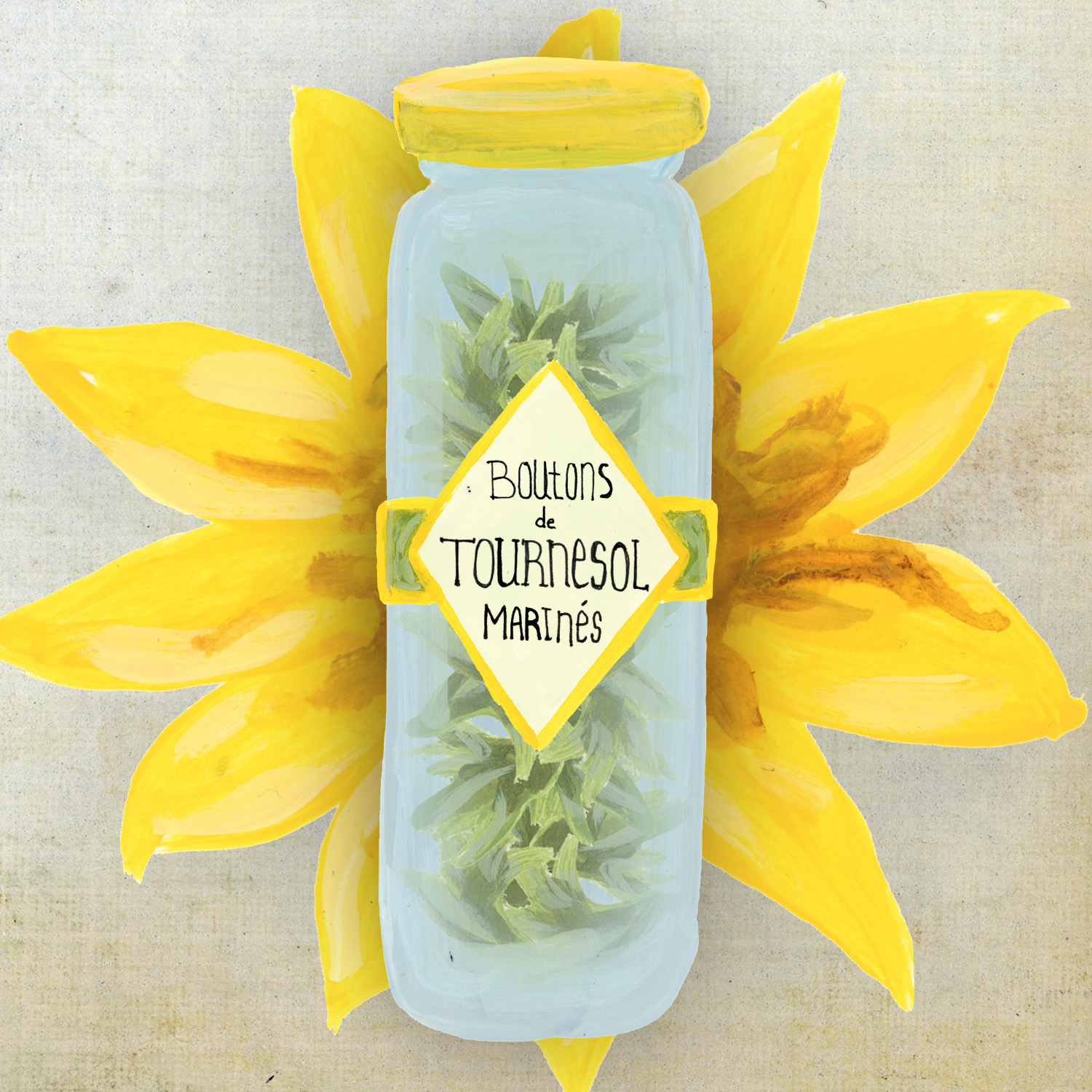 MARINATED SUNFLOWER BUTTONS
Just before opening up to a multitude of yellow florets destined to take our breath away by their beauty, the sunflower's still closed capitulum reserves a delicate, underestimated surprise.
Although the operation is sticky for the hands, when you take care to strip this floral top of its vegetable shell, you get a slightly peppery bud that recalls the texture and taste of artichoke.
We suggest preparing your future sunflower buds like these.