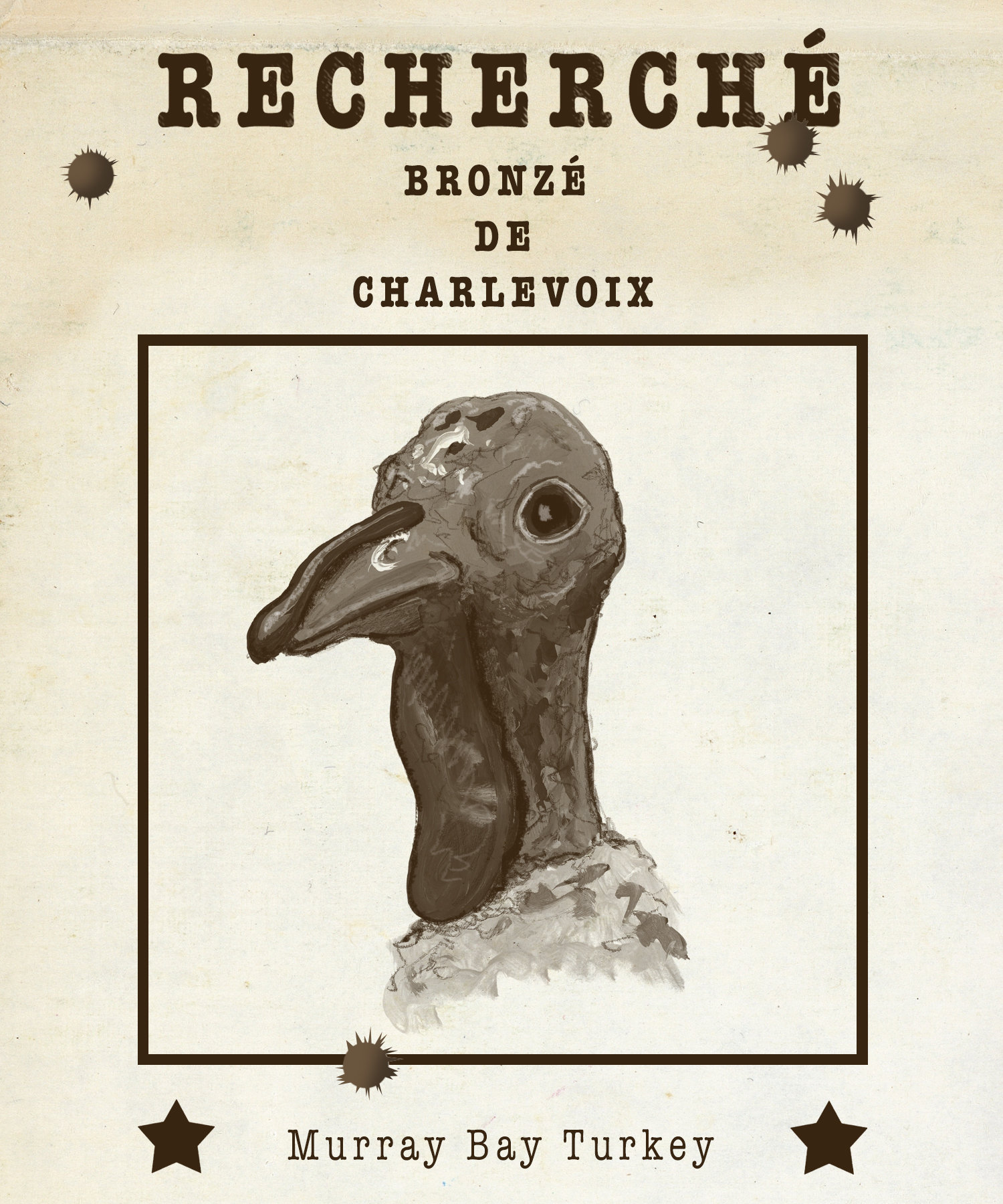 Murray Bay Turkey
For our very first capsule, we decided to talk to you about a name that, without anyone knowing why, faded into American history.  
It is the early 1900s, and a variety of specialty turkeys are flowing at a high price in New York City.
Weighing about 10 lbs, a relatively small size on the market, it is fed with grains and whey. Moreover, it is bred in the open air, in the back yards of inhabitants of an anglophone bourgeoisie meeting place at the beginning of the 20th century. Our turkey in question bears the name of this holiday resort considered by many as the epitome of the fresh air "sanctuary", at the time. This heavenly place is called Murray Bay.
But where is this landmark on the map of America? And what about this name of "Murray Bay Turkey" now disappeared?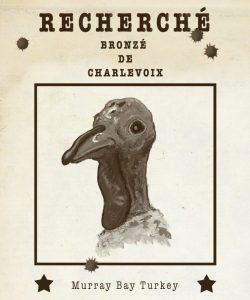 Surprisingly, Murray Bay is in Quebec. In fact, this anglophone resonance brings us back to a river-side community located in the Charlevoix region, which, according to the vagaries of time, was able to find its original francophone namesake. We are talking here about the city of La Malbaie. As for the name of "Murray Bay Turkey", although there is some evidence such as a tangible genetic identification for this famous turkey, the history of its name, remains, unless I'm mistaken, still little studied to allow to enable a clear picture of this initiative yet very ambitious for its time.