Quebec's Al Capone
It was in an early 20th century North America, lifting the elbow under the yoke of prohibition, that a young baker by the name of Conrad Labelle would trade his modest livelihood for the mess of the underworld. A new universe which in less than 4 years will crown him forever as the king of Quebec bootleggers.
His story takes us to the early 1920s. A period during which the prohibition extends to the whole of Canada and the United States. And in this desert dotted with "dry states", Quebec acts as a sanctuary where the purchase and consumption of alcohol remains completely legal. A legal oasis, from which, from 1919 to 1923, Conrad Labelle will develop a transportation scheme coupled with bribes that will allow him to illegally pass – not without the slightest hurdle – a large quantity of alcohol from Quebec to the United States.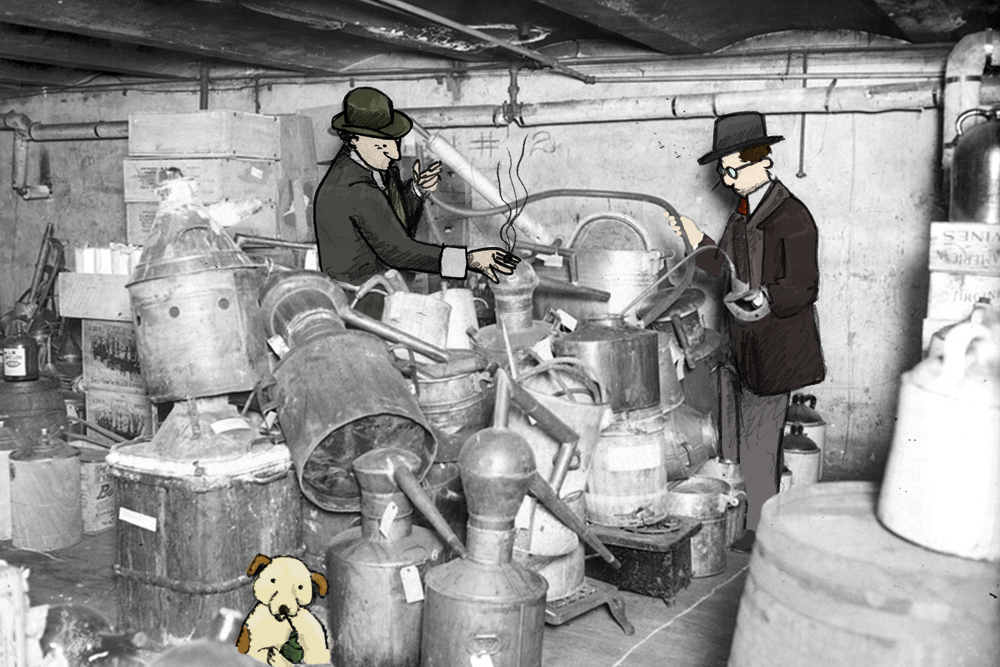 It is notably on board his armored Cadillac, equipped, in excess, with a railway rail as a bumper, that Conrad Labelle will lead most of the time off the beaten track – and sometimes in a hail of projectiles – processions of cars with trunks full of alcohol. Alcohol that he and his acolytes had previously purchased, and this, legally, at the counters of branches of the Commission des Liqueurs du Québec. According to him, his smuggling activities could bring him up to $80,000 in one night. Still according to him, a case of champagne he paid ten dollars in Montreal could resell up to $ 150 in New York. We can therefore understand, unsurprisingly, that at this rate, and in just under 3 years, Conrad Labelle becomes, in his early twenties, a shadow millionaire.
Cultivating marvelously earthy clichés that one can make of a smuggler, this one will not hesitate to squander a large part of his fortune "at cards" and even to light up $100 bills to light his cigars. Also very ambitious, our famous smuggler toasts with champagne in October 1922 alongside Warren G. Harding, the 29th President of the United States and statesman living through prohibition well. Conrad Labelle's outlaw career will also lead him to Chicago to negotiate with a certain Alphonse Gabriel… Al Capone, does that ring a bell?
From the mouth of Conrad Labelle himself, he will boast all his life never to have been caught for his smuggling activities. However, everything suggests that a fight with an American immigration officer in 1923, followed the same year by a car accident in which he will be held criminally responsible for the death of his passenger, seems to put a damper on his activities on American territory. And like all that goes up, one day comes down again, the flame of the one that we will end up nicknaming here Quebec's Al Capone will eventually die in 1995 in the village of Venise-en-Québec…