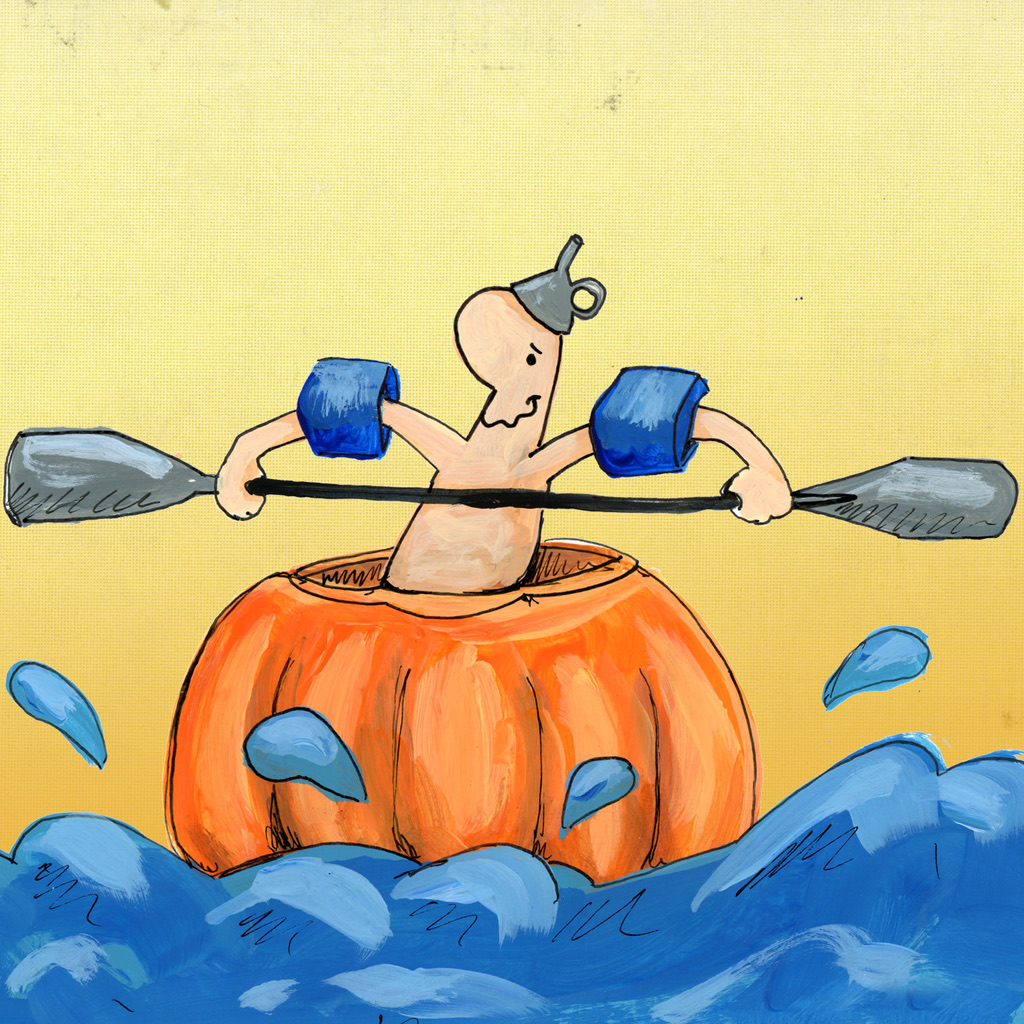 GIANT PUMPKIN REGATTA
The harvest season is commonly the scene of numerous human rituals.
It is well known that festivals, exhibitions and various regional competitions follow one another from the beginning to the end of this season of surplus. Among the agricultural events conducive to the meeting, let us point out the presence of an unusual competition in the Centre-du-Québec; a makeshift orange hulled boat race propelled by the arm power of paddlers who love giant pumpkins…
The key event of a giant pumpkin competition organized in the Gentilly sector in Bécancour, the Gentilly Pumpkin regatta has been staging a fun race since 2001. Equipped with a makeshift 100% vegetable vessel weighing several hundred pounds, captains daringly launching out onto the water for a trip (or capsize) down a 1000-meter course on the Bécancour river.