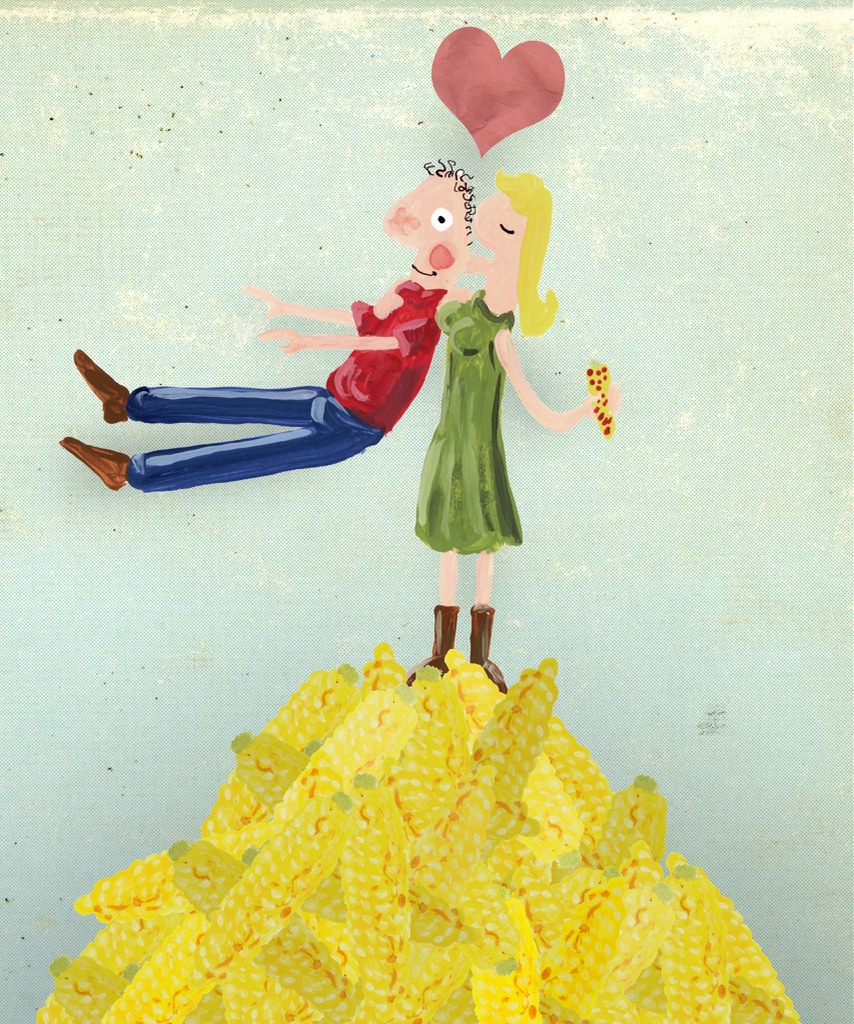 corn roast
Because the act of nourishing unconsciously cultivates several human rituals.
Among these, let us highlight the chore of the corn roast which was once active in Quebec's villages. Spread out over several days, volunteer friends and neighbours went from one house to another to gather around colossal piles of corn to be peeled.
Although this serial chore derby ended with a hearty meal as well as dancing evenings in the homes to thank the participants. Understand that behind this tradition of solidarity was also hidden a speed dating operation most popular at the time. This was a period that allowed young single people in search of a partner or mate to cross paths on a few occasions and showcase facets of their personalities as well as their valor at work.
By digging deeper into this chore, we even learn that finding a red kernel of corn granted permission to the peeler to kiss the person of their choice. We agree it was not only the corn that was boiling in the pot at the end of the evening in those days; There were hearts too.
NB
By the way, if the ethnographic universe of ancient Quebec chores such as the corn roast pique your curiosity, we suggest the extraordinary work of historian Jeanne Pomerleau, which remarkably illustrates the portrait of them.
Corvées et quêtes : Un parcours au Canada français
Éditions Hurtubise, Montréal (2002)
ISBN 2-89428-590-6