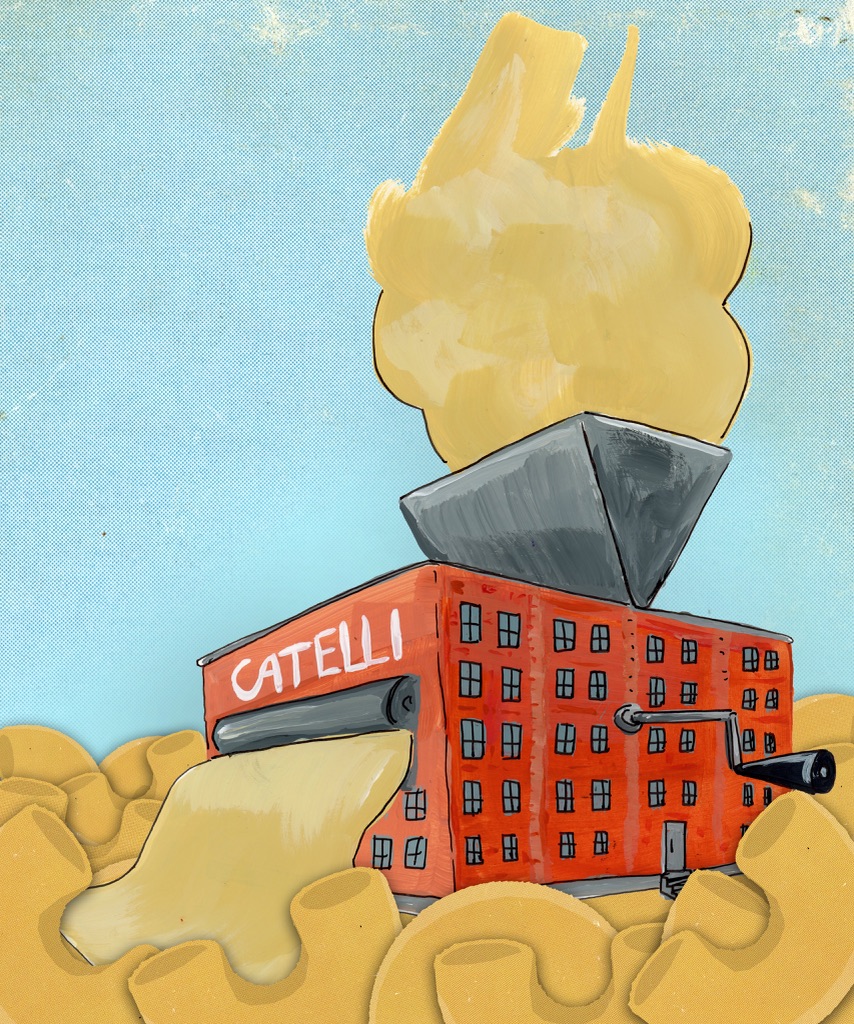 CARLO ONORATO CATELLI (1849-1937)
Traveling from Italy, the young Carlo Onorato Catelli arrived in Montreal in 1866.
A year later, at the age of 18, he started up what will go down in history as the first pasta factory in Canada. Located on Saint-Paul Street in Old Montreal, the founder's eponymous company limits itself to the production of macaroni and vermicelli at its beginnings. Catelli is quickly becoming a success story. This craft factory began the shift towards mechanization in 1920. The plant is therefore located on Bellechasse Street in the Montreal neighborhood of Rosemont-Petite-Patrie. At this time the Catelli brand opened up to the production of spaghetti and other edible geometric shapes that it would brilliantly make known to a wider audience.
Very engaged and respected figure within the community. In the early 1900s, Mr. Catelli founded an immigration assistance society which he personally chaired, this organization offering immigrants a place to sleep and eat for a while upon their arrival. The one we will end up calling Charles-Honoré Catelli is also elected president of the Montreal Chamber of Commerce in 1906. Recall here that this French-speaking institution was set up by the French-speaking elite to counterbalance its English-speaking counterpart: The Montreal Board of Trade. It should also be noted that the Catelli factory will end up moving its premises once again to Notre-Dame Street on the shores of the St. Lawrence River. This factory is still in operation.
In fact, if the more than a century-old Catelli brand still resonates on the shelves of Quebec grocery stores, let's not forget that all of the activities of this former flagship of the Quebec economy now belong to the Spanish multinational Ebro; as such, the more things change, the more they become the same.